Courtesy of Lab Management Today and Mr. Steve Lee:
Restorative Challenge
A male patient in his early 20s presented with the chief complaint of unesthetic restorations and lost gingival architecture. He had lost his four maxillary incisors (teeth #7 through #10) due to trauma and despite successful impact surgery, was fitted with poorly designed restorations that he had worn for about a year.
Treatment Plan
The challenging aspect of this case was that one of the implants was improperly placed between #7 and #8. Therefore I couldn't make a complete screw-retained implant bridge because the access hole between #7 and #8 would have diminished the esthetics and the axis of the screw would go right through the incisal edge. Instead, I made a screw-retained zierconia framework with pink gingiva tissue to recreate the lost gingiva and then cemented on four single crowns made from IPS e.max (from Ivoclar Vivadent) to the framework.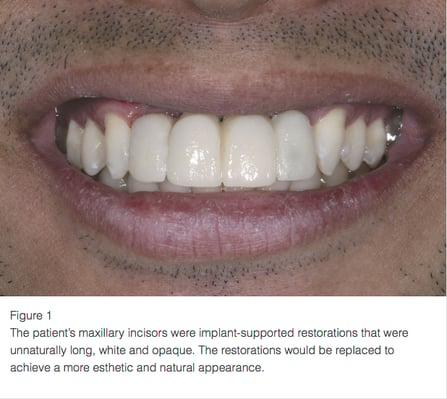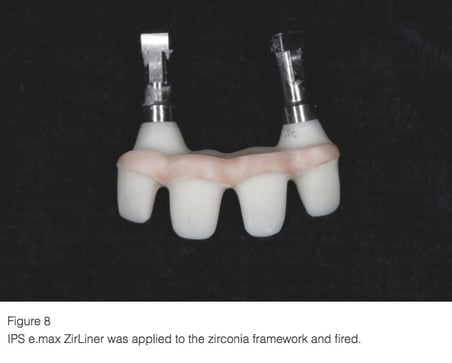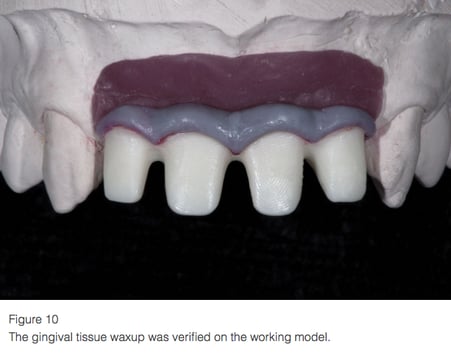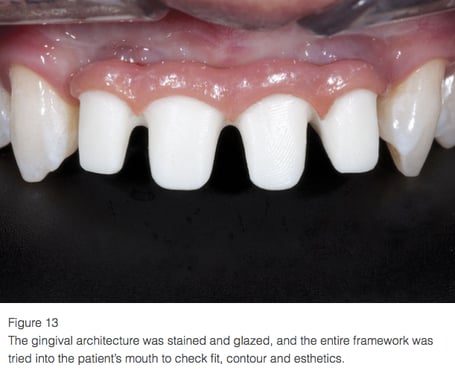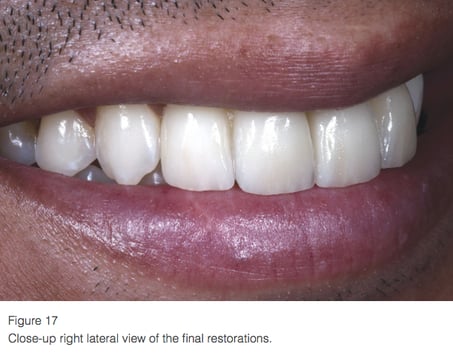 Click here to see this article at LMTmag.com