Ivoclar Vivadent has continued to expand shades, translucencies, and indications for the market leading IPS e.max® CAD. This expansion has created great opportunities to utilize CAD/CAM machines for more clinical indications. Unfortunately, having more options can sometimes lead to confusion, specifically which program to select to process my IPS e.max CAD restoration. Variables such as number of restorations, size, translucency, type of glaze are factors that can affect the appearance and physical properties of the final restoration.
As an example, if you have 3 LT crowns with glaze paste applied, which program do you use?
The answer is P1, based on more than 2 crowns AND using glaze paste (more carrier to dry). Firing on P3 may cause rough glaze. Making sure you select the correct firing program will ensure the best results.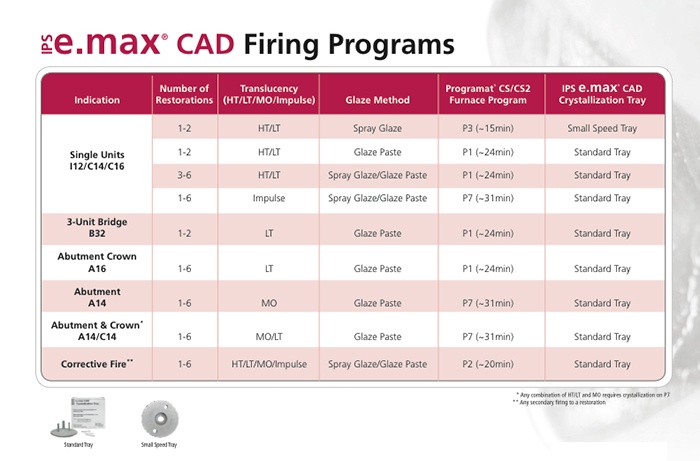 Make your next restoration with confidence. Make it with IPS e.max CAD
Click here to download the IPS e.max CAD Firing Program Chart.